Today's W.E.A.L.T.H.y Wednesday is MAJOR!!! Not only are we discussing managing money, we are also discussing managing people.
The Secret
revealed the amazing Law of Attraction which states that you attract what you think and feel (including people). So one of the keys to financial success is surrounding yourself with people who have achieved financial success such as Coach Lynn Richardson and her boss, Hip-Hop mogul and Multi-Millionaire Russell Simmons. In his latest book Super Rich, he discusses the notion of attraction and operating in abundance.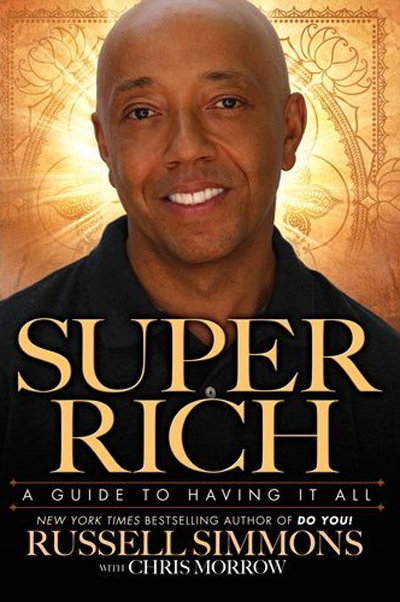 On this
W.E.A.L.T.H.y Wednesday
, Russell Simmons will be in the DMV at Boarders in Largo, Maryland signing copies of his book TONIGHT at 7pm!!!
And now.....A Message from Coach Lynn:
Redeeming. Excellence. Affirmations. & Power
R.E.A.P. MESSAGE
Tell me what company you keep and I'll tell you what you are.
R.E.A.P. MOVEMENT
Are you having a hard time getting to your financial harvest . . . your divine state of peace, prosperity and abundance? Well, it might not be ALL your fault: look around you at the theatrical debut of your life.
Decide who will no longer get a ticket to the premier episodes. These are people who drain you and when they use you up, they are no where to be found.
Decide who will get a balcony seat: they may be able to see you from a distance, but you can't see them, because if you did, you would see that they are not who they say they are. They measure your value by material things and remind you of who you are not instead of who you are.
R.E.A.P. MANIFESTATION
Often, we say "yes," even when we can't afford to, which creates a theatrical trailer of regret and even resentment. So decide who will get a front row seat to the movie of your life, and inspect the audience frequently. These people are up close, and they say "bravo" no matter what, because they see and value the real you and not what you have or what they can get out of you.
Manage Your Money by Managing People
Listen to W.E.A.L.T.H.y Wednesday
9:30am, 2pm, 9:30pm, or 11:30pm est